Ideas at Work – Doing More With Less
Subscribe
Our thoughts, your inbox, every month.
It's the off-season for the NFL, what some folks call "the business season." That's when owners and general managers have to make some really tough choices on which players they can afford to keep—and which ones they have to let go.
Businesses across the country are facing a similar problem. Even the largest, most successful tech companies are laying off hundreds, or even thousands of workers. But my old coach, Bud Grant, taught me a really valuable lesson about leadership, a lesson I think a lot of companies would be smart to remember today: Teams win, individuals lose.
Sure, the quarterback is important. But without my great teammates, linemen who blocked pass rushers, tight ends who blocked for runners, wide receivers who caught passes, I could never be successful. When I came to the sideline, I'd involve my linemen: should we run inside your block? Outside? I'd ask my wide receiver, do you want to run a post route, a corner route, a slant route? Their input became part of our strategy.
As the following article explains, when you empower your team to come up with answers, you'll be amazed at how far you can go.

Fran Tarkenton
Founder & CEO, Tarkenton
Do more with less.
Over the years, we've helped many partner companies navigate the challenge of "doing more with less." Almost without exception, the ones who succeed understand that "doing more with less" involves not just reducing waste, but thinking differently about how they use the resources available.
At first blush, reducing waste is fairly straightforward. If someone or something isn't adding value to a transaction, stop doing it. That simple rule can come as a shock to the system for companies who grew up during an economic boom. But sooner or later, every business has to, or will, make cuts when times get tough.
The harder decisions come when there are no obvious targets to cut. That's the situation many businesses find themselves in today. And that's why it's critical to rethink your "resource philosophy." In our experience, companies that take this path will consistently outperform those who use a traditional, dollar-centric approach to cost-cutting.
Right Person, Right Place, Right Time 
At Tarkenton, we believe the roadmap for doing more with less can be found using one of the core principles we follow: the "Right Person, Right Place, Right Time" model. We've all heard the expression, and we apply it very intentionally in how we work.
"Right Person, Right Place, Right Time" may sound straightforward, but it's easier said than done. It's not a guessing game or a static formula. Instead, it's an evolving mixture of effective communication, performance evaluation, data assessment, and the relentless pursuit of improvement. It requires commitment, attention to detail, and the ability to sense and respond to the strengths and potential among the people you lead.
Creating Intrapreneurs
The first step in walking this path is a change of mindset, a new climate where leaders breed a sense of ownership among their teams. We call this "intrapreneurship." There's great value when team members become intrapreneurs, i.e., people who think independently, invest responsibly, and make decisions aligned with the values, vision, and mission of their organization.
When your team runs deep with intrapreneurs, your organization transforms into something more resembling a movement—one that frees you to concentrate all your energy on leading well and building for the future. Intrapreneurs communicate clearly and consistently, take appropriate action without supervision, and offer their unique skill sets to innovate, reform, or improve products, delivery, and processes. They also excel at doing more with less. The intrapreneurs on your team need freedom, but not just freedom to act; they need the freedom to fail. When people are trying new things, sometimes they will fail. As a business leader, it's your responsibility to make sure your team understands that failure is not the end. By empowering your team to fail, you create an environment of failing forward and failing fast.
Don't Fail to Fail Forward
When this culture is in place, the natural byproducts are speed, agility, and innovation. Since the onset of COVID, I, like many of you, have seen this up close and personal. On my commute home from the office, I pass through a busy area filled with restaurants. Before COVID, it was populated by big national chains in the fast food, fast casual, and casual dining categories. But during the pandemic, these places closed one by one as they were unable to adapt to the new, unexpected business environment. But before long, a number of small, locally owned restaurants moved into their vacancies—and immediately began thriving. What explains this difference? The pandemic was still ongoing, and the locations were the same; the difference was that the local shops could experiment more quickly—and find solutions more quickly—than the slower, more bureaucratic national chains. When we create systems, it's easy to get stuck in our own self-imposed rules and procedures, unable to adapt to rapidly changing circumstances.
People need to be empowered to take action, and even allowed to fail. If you don't, the consequences follow naturally and inexorably. We were once working with a partner company, and my counterpart in that organization called me after a contentious meeting about the strategic direction of an important business initiative. "Inside this company," she said, "people will stand behind a best practice even when they know it's the wrong thing to do for the current situation." If it fails, she reasoned, they can't be held accountable for the failure, because they followed best practice. So, what happened? It should come as no surprise that a multi-million-dollar business opportunity failed spectacularly. Failure comes with the territory. However, we have a choice in how we fail: you fail forward or you fail to fail forward. So how do you get to a place where you're creating intrapreneurs who embrace failure to achieve success? Here are a few principles to keep in mind.
Follow Destination Plans; Don't Just "Fill Jobs"
Take inventory of your team and note where each person is most passionate and most skilled. Our experience is that it's much easier to ask team members to take on extra work when the project or task closely aligns with their interests and their longer-term goals.
Avoid the temptation of "set it and forget it" when you evaluate and interact with people. A few years from now, you'll be a different person. Remember to believe the same thing about the people you lead.
Assume they want to progress beyond their current position, and make a habit of discussing and strategizing with them about how to do it. At the same time, build your bench. Other interests and opportunities can, over time, drive a wedge between your objectives and people's commitment levels. Don't wait until vacancies open before you take time to identify and train the person most qualified to fill a role.
Set Clear Expectations
For projects to move ahead quickly, leaders must create an environment where people feel safe expressing uncertainty or disagreement. In "The Bezos Letters," author Steve Anderson observed the power of one of Amazon's core ethics: "Disagree and Commit." He noted that even when Amazon founder Jeff Bezos disagreed with an idea put forward by his team, once the team had decided to pursue the idea, he committed to it.
The path to setting clear expectations, in other words, goes way beyond simply stating them aloud. It's more akin to dialogue—seeking feedback and input from your team, with an openness to being challenged, and even being "led." As Tesla founder Elon Musk said, "The smartest leaders are comfortable hiring people who are much smarter than they are, who will push them with diverse thinking."
Find the Opportunity
Most leaders dread the prospect of being forced to do more with less. However, rethinking your assumptions about resources—including your most important resource, your people—can turn a crisis into an opportunity. When you invite and empower your team to become intrapreneurs, you might be surprised at how quickly your team is willing to roll up their sleeves, act quickly and find equitable, effective, and compassionate ways of doing more with less.
No matter your situation, now is as good of a time as ever to start doing more with less. To learn more about how Tarkenton can help, make an appointment to speak with a member of our business development team. Let's "do more with less" together … the right way, and right away.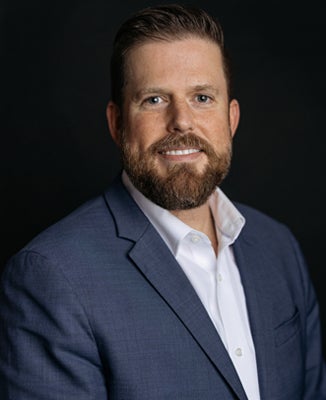 Will Adams
President
Will Adams is the President of Tarkenton, where he works with partners to identify and understand their organizational needs. Since joining the team in 2010, Will has helped develop new partnerships, plan strategic growth initiatives, and mentor organizational leaders.