Ideas at Work – Developing a Deep Bench
Subscribe
Our thoughts, your inbox, every month.
In the 2000 NFL Draft, the New England Patriots decided to select a quarterback in the 6th round. That late in the draft, they weren't looking for a starter; they already had former #1 pick Drew Bledsoe. They didn't even need a backup; they had two other quarterbacks on the roster, too. But head coach Bill Belichick was looking to build his bench. 
Over the next year, their new rookie worked his way up to being the primary backup for the 2001 season. He worked hard and impressed the coaches. When Bledsoe suffered a life-threatening injury in the second game of the season, it was time. Tom Brady stepped up off the bench to become the starting quarterback for the New England Patriots, and the rest, as they say, is history. 
Building your bench can make all the difference between success and failure, in both sports and business. Read on for smart thinking on just how you can develop your bench to find future stars and leaders. 

Fran Tarkenton
Founder & CEO, Tarkenton
Developing a Deep Bench
Creating and maintaining a flourishing business is no small feat, even in a strong economy. How do you stay ahead of the competition? How do you maximize growth while maintaining margin? How do you scale at speed, and stay efficient? When times get tough—or an unexpected crisis hits—the challenges mount. How do you weather the storm, stay focused on opportunities, and fine-tune day-to-day operations while cutting costs?
While different business climates present different challenges, there's one asset that can help you succeed in good times and bad: a deep and nimble bench of talent at the ready.
In fact, bench strength can be the make-or-break for many companies. We're talking here about those employees who can be immediately deployed to solve a specific problem or tackle a certain task. These team members are not in leadership roles today, but they have the potential to become your next generation of leaders. A healthy bench is crucial to your short-term success as well as your long-term growth.
COVID forced many businesses into crisis mode. This was essential for survival, but bad news for bench-building. Rather than asking, "Who is the best person to lead this team?" many business leaders were thinking, "Who can put out this fire?" Now they discover that their bench has weakened, or developed some serious gaps that could jeopardize future growth.
It's time to rededicate yourself to building your bench.
If this sounds like a time-consuming process—perhaps something your HR department can take care of so you can focus on "more important things"—remember this: if you do not develop future leaders today, your company may not have a tomorrow. Just as you invest in new technology, R&D, infrastructure, and so on, you must also invest in your team.
What, then, are the keys to developing your current bench, helping them be more productive today and develop the skills they will need to lead in the future?
Most successful CEOs have developed a handful of crucial skills, either by choice or by necessity, that your next crop of leaders will also need. Among them, we'd prioritize:
delegation
communication
adaptability
Delegation is often misunderstood by junior staffers as simply off-loading work. Leaders know differently, but how do you teach this to your bench so they can develop the necessary skills to cover more ground? In addition to modeling it, business leaders must take the time to frame delegation properly. As one of our clients put it, delegation means setting the destination but allowing your team members to decide how to get there.
Find opportunities for your bench players to start small, delegating to just one or two other team members. Suggest tools for them to use to track deadlines, workflow, tasks, and responsibilities (at Tarkenton, we use both Monday and Asana).
Doing this successfully requires constant communication and an overseer of the group who serves as the "sole source of truth." This is true for managing internal teams as well as external partners. Too many "cooks in the kitchen" can ruin the meal; make sure there is one person that everyone relies on for direction and information. Again, there are many tools today that can make communication easier and more immediate; just be sure your future leaders know the vital importance of good and regular communication in managing a team.
Adaptability is another quality that is essential to develop in your bench. When you hire, and when you promote, look for team members with the ability to pivot regardless of what comes up. Grit is the key to surviving change, and you can help your bench develop this by rewarding innovation…and celebrating failure. This may sound counterintuitive, but one of our core beliefs at Tarkenton is that you often learn more from your failures than your successes. Companies that look at failure as a learning opportunity encourage their bench to spread their wings, try new ideas, take risks, and discover new opportunities.
Not only do these best practices translate on the balance sheet, they create a future of opportunity for everyone in the company, whether it be the janitor working the night shift or the assistant manager aspiring to become a C-suite executive.
Hiring new team members to fill the gaps on your bench is, of course, an important priority for growing companies. That means taking the time to critically analyze your existing team and the gaps on your bench. What skills are not covered? What new projects on the horizon will require expertise you do not currently have? In addition to skillset, of course, a sound bench is made up of team members who share your corporate vision and values. Don't overlook this when you are adding new players to your bench.
Another excellent opportunity to develop bench strength is through outside partnerships. This has a double-benefit: you add immediate skills to your team that may fill gaps on your current bench and you also give your junior staff the opportunity to experience leadership by liaisoning with an outside partner.
When you have gaps on your bench, how should you decide whether to hire or outsource? We use three principles when we advise our clients on this question:
How immediate is the need?
Is this a skill set you will need within the company long-term?
Can you find a partner who shares your vision and fits your corporate culture?
Using this rubric, you can strategically decide when to bolster your bench with outside experts who can quickly bring valuable skills and experience to the table that you need in the moment. Some of these partners may indeed become part of your "extended bench" as you build long-term relationships with them to leverage their expertise.
No matter what your bench looks like right now, you can take a few simple steps to strengthen your team for the challenges ahead. By investing in your bench today, you are building for a championship team tomorrow.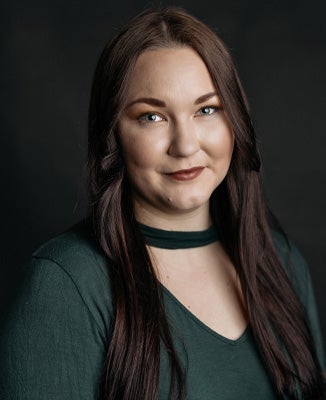 Anna Grantham
Director of Operations
Anna Grantham serves as a liaison between Tarkenton and our partners for ongoing service, product, and growth initiatives, and manages day-to-day operations within Tarkenton, including the support team.